De Muller S.A., 2014, Cabernet Sauvingnon 13.5% Crianza
Product Code
Contains
Price
CUM18Y12
0.75l
$550.00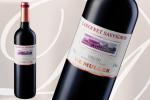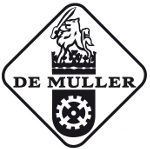 | | |
| --- | --- |
| Type | Red |
| Style | dry |
| Grape | |
| Vintage | 2014 |
| Year bottled | 2016 |
| Rating | Crianza |
| Wine maker | De Muller S.A. |
| Vineyard | De Muller S.A. |
| Area | Tarragona |
| Region | Catalonia |
| Country | Spain (España) |
| Alcohol | 13.5% |
| Total acid | 5.1 g/l |
| Residual sugar | 1.3 g/l |
A wine produced exclusively from Cabernet Sauvignon vines, it is the king of our varieties and it is a perfect example to discover the quality that a wine produced in our property Mas de Valls can reach. Beautiful with its intense picota(Jerte Picota Cherries) red colour with wonderful garnet red reflections.
A Wonderfully balanced with a silky and round palate, this is much elegant and refined full-bodied wine and complete aroma where we can discover and appreciate fruity notes reminding blackberries and blackcurrant together with slight spicy tones background of clove and black pepper as well as green pepper. All that comes from the quality of the oak wood used. It better progressively when kept in bottle.
The perfect companion to a great variety of dishes : pâtés, delicatessen, aged cheese, spicy sauces, all kinds of meat, game, ...etc.
Horace Cheung, updated on 2020.02.20. First written in 2016,
Gallery