Pfalz, 2014, Dunkelfelder 13.0% QbA Scherr 2014 Dunkelfelder
Product Code
Contains
Price
PSC19032
0.75l
$450.00
Cash and Carry: $340.00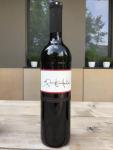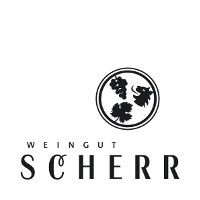 | | |
| --- | --- |
| Type | Red |
| Style | trocken (dry) |
| Grape | |
| Soil | |
| Vintage | 2014 |
| Year bottled | 2017 |
| Rating | QbA |
| Wine maker | Scherr |
| Region | Pfalz |
| Country | Germany (Deutschland) |
| Alcohol | 13% |
| Total acid | 5.2 g/l |
| Residual sugar | 5.8 g/l |
Karl Ludwig Scheer; the name of the winery; they are located in Hainfeld, an very peaceful and beautiful village in the middle of the German wine road of the country, second largest wine region Pfalz, southwest from Frankfurt, Germany,
Vintage 2002 was this Dunkelfelder red wine first offered to HK. Each vintage they let the pressed grapes juice rest for 3 weeks for mash fermentation then pressed the fermented mash softly. 24 hours later, sedimentation were formed. Then the wine got transferred to oak barrels & stayed there for 3 years to get complex structure. At the final stage; the wine were directly bottled in 2006 without fining nor filtering. Rest again in the bottle for other 6 months before label for the markets.
Nearly 14% alcohol content give this wine enough power to support the different layers of aroma in relation to the length of time. It is a wine with complex tannin structure. 4.6 g/l of acidity and 1.0 g/l of residual sugar. It's an excellent quality Dry wine with a rating of QbA. It has a massive wine body, great potential of cellaring; could be easily be store for other 10 years or more, considerable wine with enormous potential in ripeness; deeply dark red; gentle note of cassia and elderberries, with a touch of pepper; ripe in tannin with a harmonic note of barrique.
In 2018, we brought in the vintage 2014 which is very much similar to previous vintages we had before, it has dark red wine colour and full bodied. heavy and masculine tannin structure. More balance of taste, bit of violet flavour, hints with black currant, ripe forest berries.
To get to the best drinking point of the wine it is recommended to open the bottle 1 day before drinking. if you handle it well and the condition is proper; it is possible to let the wine open for a weeks time. it is protected by the tannin! Excellent partner for venison, grilled steak, braised beef, strong cheese, dishes with intensive herbs, dark sauce and steaks together with dark sauces.
Tasting notes :
20108.08.21:
Bottle maturing is required for this wine. Best drinking period begin in 2019 for at least 10 more years I predicted. The wine is rich of density and full body, dark red, fruity and subtle .
Gallery