Pfalz, 2016, Riesling 12.5% QbA BD 2016 Riesling, Muschelkalk,
Product Code
Contains
Price
PBD020M1
0.75l
$350.00
Cash and Carry: $280.00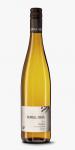 | | |
| --- | --- |
| Type | White |
| Style | trocken (dry) |
| Grape | |
| Soil | |
| Vintage | 2016 |
| Year bottled | 2017 |
| Rating | QbA |
| Wine maker | Weingut Borell Diehl, Hainfeld, Germany |
| Region | Pfalz |
| Country | Germany (Deutschland) |
| Alcohol | 12.5% |
| Total acid | 8.4 g/l |
| Residual sugar | 4.3 g/l |
last Vintage of this wine is 2011 which available still with a limited stock.
This new vintage of 2016 are hints of Grapefruit and lime, light, mineral note. Powerful and wonderfully fresh.
On the front label you may find a German word "Muschelkalk" which means it is a type of limestone ground with lots of shells and fossils of some seas creatures . In Palatino( Surrounding area of Hainfeld) it has very different grounds. Some contains slate, other vineyards are clay base and others are sand stone. The wineries selecting the type of grape fitting at the best to the ground they have.
For Riesling is this slate or shell limestone or sand stone the very best? All of these give a big advantage for an excellent Riesling wine. Many houses and buildings there are made with the red sandstone. The type of ground has a major influence to the taste, aromas and the flavour. Therefore the wineries mention this on the label, if they have this type of ground.
In Mosel, the ground is major mono structured based on slate, which helps preserving the daily warmness for the night. In Pfalz their people are able to taste the type of ground out of the wine, this is another advantage of their wines.
The aroma and the responses from palate were beautiful and very nice when a bottle of this wine opened and tested again at the end of May 2016.
this wine is well made for drinking it alone or with our local Dim Sum lunch
Horace Cheung, 2018.07.16
Gallery