Neefer Frauenberg, 2009, Riesling 8.5% Auslese Wajos 2009 Riesling Auslese
Product Code
Contains
Price
MWJ02331
0.75l
$980.00
Cash and Carry: $920.00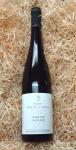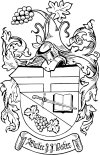 | | |
| --- | --- |
| Type | White |
| Style | süss (sweet) |
| Grape | |
| Vintage | 2009 |
| Year bottled | 2010 |
| Rating | Auslese |
| Wine maker | Walter J. Oster |
| Vineyard | Neefer Frauenberg |
| Area | Lower Mosel |
| Region | Mosel |
| Country | Germany (Deutschland) |
| Alcohol | 8.5% |
| Total acid | 7.3 g/l |
| Residual sugar | 70 g/l |
This Auslese Riesling is a well balanced wine which has had time to mature to it's optimum drinking quality.
Special hand-picked selection out of the best parts of the Neefer Frauenberg found their way into this wine. Just enough sweetness to offer a well balanced exotic fruit flavors,
You can enjoy it now or keep it at least for a few more years.
Gallery