Sonnentempel am Heiligenberg, 2016, Silvaner 12.8% QbA BD 2016 Sylvaner Heiligenberg
Product Code
Contains
Price
PBD06011
0.75l
$300.00
Cash and Carry: $265.00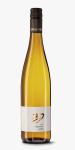 | | |
| --- | --- |
| Type | White |
| Style | trocken (dry) |
| Grape | |
| Vintage | 2016 |
| Year bottled | 2017 |
| Rating | QbA |
| Wine maker | Weingut Borell Diehl, Hainfeld, Germany |
| Vineyard | Sonnentempel am Heiligenberg |
| Area | Pfalz |
| Country | Germany (Deutschland) |
| Alcohol | 12.8% |
| Total acid | 5.9 g/l |
| Residual sugar | 1.8 g/l |
This is our second Sylvaner wine offer to Hong Kong so far. The last one was vintage 2011 in one litre bottle from Weingut G. Koch, Hainfeld, Germany ,
This 2016 Sylvaner comes from Sonnentempel (a local Sun Temple) Am Heiligenberg, is a large agriculture area; currently are vineyards mostly, this place is about 10 minutes drive on local country road in the North East direction of our village Hainfeld,
Fine bouquet of elderflowers and good Luise pear. Crisp dry but with low acid. Suggest sharing a dish with rich gravy. A great companion to the meal.
Sylvaner wine could be very nice if it was made for dry wine, with fine fruity acidity. A full-bodied powerful white wine, fairly neutral in bouquet and flavour, an easy drinking wine but it would still catch your attention at the first contact, long after taste. One of the best wine from Hainfeld.
Only find this varietal in a small area of Europe, very rare variety.
Horace Cheung, 2018.07.18
Gallery