Pfalz, 2017, Scheurebe 13.0% QbA Scherr
Product Code
Contains
Price
PSC09011
0.75l
$330.00
Cash and Carry: $300.00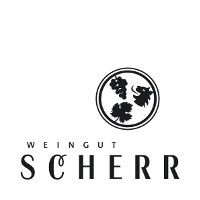 | | |
| --- | --- |
| Type | White |
| Style | trocken (dry) |
| Grape | |
| Soil | |
| Vintage | 2017 |
| Year bottled | 2018 |
| Rating | QbA |
| Wine maker | Scherr |
| Region | Pfalz |
| Country | Germany (Deutschland) |
| Alcohol | 13% |
| Total acid | 6.9 g/l |
| Residual sugar | 6.9 g/l |
Scheurebe (A Hybrid of Sylvaner and Riesling);
Vintage 2017 is very fruity and spices, with light wine body, A hint of ripe pineapple, flavours like black currant, pink Grapefruit, apricot; just a delicious sipping, refreshing, dry table wine for an late afternoon relaxation with some music.
Vintage 2004 bottled in 2005. was the first vintage of this wine our company imported to HK from Scherr in 2006 ,
This grape has all the reasons be popular in Hong Kong & China; It did it. it is rich in flavour, excellent fruitiness & floral scent. With equal acidity and residual sugar level give a well balanced dry white wine with "QbA" rated;
For food matching ; Excellent partner for seafood! I would suggest to go with char grilled sea bass, potatoes wrapped in Parma ham, tomato confits, croutons with sea bass tartare, a dish with quail eggs. A pleasant wine highly recommend by me.
2018.07.10
Gallery