Mosel, 2014, Spätburgunder 13.0% QbA Wajos 2014 Spätburgunder
Product Code
Contains
Price
MWJ17012
0.75l
$400.00
Cash and Carry: $320.00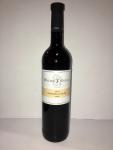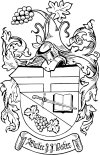 | | |
| --- | --- |
| Type | Red |
| Style | trocken (dry) |
| Grape | |
| Vintage | 2014 |
| Year bottled | |
| Rating | QbA |
| Wine maker | Walter J. Oster |
| Region | Mosel |
| Country | Germany (Deutschland) |
| Alcohol | 13% |
| Total acid | 5.8 g/l |
| Residual sugar | 4.4 g/l |
I have never import German red wine from the Moselle region until this year. What changed my mind?
As a wine merchant, I first trusted my own instincts, with great respects to the long wine making history of Oster Family sine year 1345. "Patients" is the key of successes to their wine quality. Of course, at the end of the day; positive results from tasting or the wines supported to my final decision.
After all these years, with a little bit help from the weather going to the direction of warmer temperature in this region, better red wine is a matter of time.
I was very lucky in May , 2017to be able to taste this vintage directly in the cellar with Michael Oster, wine maker of the winery and one of the son to Walter Oster. The Wow effect was explosive, huge and full of surprises to me; It was rich but not overloaded, full body but not wild. Most important to me was the wine remains a level of elegance full out the tasting moment.
This wine is an c quality range.
Horace Cheung, 2018.07.27
Tasting reports:
2018-09-12: Wish to introduce a red wine for a wine dinner, so I opened two Spaetburgunder; MWJ17012: Mosel 2014 Wajos, and Rheinhessen, 2015, Frey.and tasting them side by side @ 14:39, room temp.
Wajos:
Wine Cork were dry without any wine stain colour, wine color were traditional light red and tend to bronze like red, very light wine body but surprisingly very slow dripping of the wine tears. First nose were spiky sharp; but soften quick later. Subtle oak wood aroma and lasting. Enough wine acid for the Fruitiness also a possibility for some aging.
Frey 2015:
It may be slightly blended with other varietal as the wine color is much darker compare to MWJ's. Very aromatic in the beginning; lots of aroma from oak barrel treatment, stuffs like toast, tobacco and coffee. Interestingly at the last nose I pickup mints, jammy and charcoal, But some of them are just wood related elements. A bit of disappointment that not much fruitiness. No matter what it is a pleasant ending.
Gallery