Mosel, 2017, Dornfelder 10.5% QbA wajos 2017 Dornfelder
Product Code
Contains
Price
MWJ13022
0.75l
$400.00
Cash and Carry: $320.00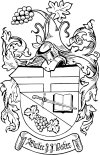 | | |
| --- | --- |
| Type | Red |
| Style | feinherb (semi-dry) |
| Grape | |
| Vintage | 2017 |
| Year bottled | 2018 |
| Rating | QbA |
| Wine maker | Walter J. Oster |
| Region | Mosel |
| Country | Germany (Deutschland) |
| Alcohol | 10.5% |
| Total acid | 4.9 g/l |
| Residual sugar | 14.5 g/l |
Dornfelder is the third most grown varietal in Germany and is one of the best-known red wines to represent the country. I don't surprise to see Spätburgunder from Moselle as this area is more northern compare to most of the wine region we know in Europe, suit for it more, but Dornfelder is certainly a punch on me, that means global warming is staying here in this region.
This wine is full-bodied with little tannins and elegant mild sweetness give the wine soft as silks, very easy to drink. Now is the perfect time to drink it. The color is in dark red but not too strong and less in violet. Toasted smell received from the barrels. Flavour of cherries, vanilla and odour of cedar wood and sometime with a hint of mint taste (light spearmint),
Shall be lightly cooled down to 8-10'C in summer to start & let it air for about half an hour. It matches well with Pizza, pasta, Lamb, dark meat, venison meat, pasta…etc. or drink it alone. On the other hand; It would be a bad idea to have this or any red wine to go with Cantonese steamed fish.
"Alltagsklassiker" Everyday classics.
Horace Cheung, 2018.08.13
Gallery