Pfalz, 2017, Grauer Burgunder 12.5% QbA BD 2017 Grauer Burgunder
Product Code
Contains
Price
PBD05011
0.75l
$300.00
Cash and Carry: $240.00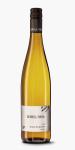 | | |
| --- | --- |
| Type | White |
| Style | trocken (dry) |
| Grape | |
| Vintage | 2017 |
| Year bottled | 2018 |
| Rating | QbA |
| Wine maker | Weingut Borell Diehl, Hainfeld, Germany |
| Region | Pfalz |
| Country | Germany (Deutschland) |
| Alcohol | 12.5% |
| Total acid | 5.8 g/l |
| Residual sugar | 6.6 g/l |
This Grauer Burgunder wine bottled early this year 2018, The subtle yellow wine colour shows slight variations in a bright green. A well-balanced structure makes the long and creamy finish a very pleasant.
This grape belongs to the Pinot family and it is a direct mutation from the pinot Noir family. Known in Italy as Pinot Grigio. At early stage the berry skin is not green its pink. The grapes are"fist like"compact. The vines like lots of sun but the berry are very sensitive. Heavy rain during the harvest or an overload of fertilizer brings lots of rottenness.
If a vineyard has loose soil that vines were grown on. It would allow the roots able to reach to some distance away for more nutrients, that give a wine the complexity, capable to be higher in alcohol content, therefore the winemaker gamble his way for Spaetlese; a late harvest to made sure it could create a Trocken(dry) white wine successfully.
In France name as Pinot Gris. Regardless of the name, it is a powerful, mouth-filling white wine with a relatively round acidity. Its bouquet hints of fresh butter or walnuts or a spectrum of fruits; such as apple, pears, odour of berries, aromas of white blossoms , ripe fruits, yeasty flavour, smooth & oily in mouth, a touch of clove and fruity, very present of taste with an incredible melt and a bunch of several flavours. It also has light acidity.
Substantial enough to pair with full-flavoured foods, such as light seafood, lamb , cheese, Sushi, roasted meat such as Roasted Chicken, Thai & Indian foods and as digestive at the end of a dinner.
Horace Cheung, 2018.07.17
Gallery