Pfalz, 2016, Schwarzriesling 12.9% QbA BD 2016 Schwarzriesling
Product Code
Contains
Price
PBD20022
0.75l
$400.00
Cash and Carry: $350.00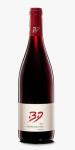 | | |
| --- | --- |
| Type | Red |
| Style | trocken (dry) |
| Grape | |
| Vintage | 2016 |
| Year bottled | 2017 |
| Rating | QbA |
| Wine maker | Weingut Borell Diehl, Hainfeld, Germany |
| Region | Pfalz |
| Country | Germany (Deutschland) |
| Alcohol | 12.9% |
| Total acid | 4.3 g/l |
| Residual sugar | 5.6 g/l |
Vintage of 2016 Schwarzriesling, Full body wine and has a color of softly red with a slightly touch of bronze. Seductive scent of blackberries, ripe cherries and chocolate.
Fine burgundy ... In the mouth it unfolds its elegant body and culminates in a stately finish on the palate.
Suggest to match with braised meat, pork and potato dishes, such as the famous Hangzhou dish; Dongpo's pork, strong cheeses and smoked dishes.
Schwarzriesling is not Black Riesling, has nothing to do with Riesling, it has other name Pinot Meunier of Pinot family.
Tasting notes :
2018-10-22,
color is standard Bronze red, very light wine body, fantastic aroma.
Gallery