Pfalz, 2016, Scheurebe 10.8% QbA BD 2016 Scheurebe
Product Code
Contains
Price
PBD09021
1l
$300.00
Cash and Carry: $230.00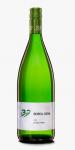 | | |
| --- | --- |
| Type | White |
| Style | lieblich (mild) |
| Grape | |
| Vintage | 2016 |
| Year bottled | 2017 |
| Rating | QbA |
| Wine maker | Weingut Borell Diehl, Hainfeld, Germany |
| Region | Pfalz |
| Country | Germany (Deutschland) |
| Alcohol | 10.8% |
| Total acid | 6.7 g/l |
| Residual sugar | 32.9 g/l |
Scheurebe is a hybrid of Sylvaner and Riesling, This grape has all the reasons be popular in Hong Kong & China; If you like fresh, fruity wine, you would in love with this beautiful variety & wine. It offers freshly crisp due to its lively acidity, very aromatic and very fruity, a touch of honey with odour of black currant, white peach and pink grapefruits. just a delicious sipping wine for an evening. These are long-lived wines that develop aromas redolent of peaches or roses as they mature, a bouquet of blackcurrant and a spicy undertone.
This wine works well with our Chinese dishes, sweet, sour as well as spicy Asian food. it is rich in flavour, excellent fruitiness & floral scent. For food matching ; I would suggest to go with char grilled sea bass, Sichuan Ma Po Tofu; Dan Dan noodles, Under Bridge Spicy Crab or any seafood, Tandoori chicken , potatoes wrapped in Parma ham, tomato confit, croutons with sea bass tartar, a dish with quail eggs. Just an perfect wine highly recommend by Horace.
Sometime, simply offer this delicious wine with group of friends in the afternoon. A happy beginning.
Horace Cheung, 2018.07.18
Tasting notes :
2018.09.12
Light straw yellow colour, clear, mild sweetness with acidity just enough make your mouth watery. Easy & simple. Great to share with friends.
Gallery