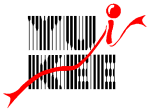 Yui Kee Co. Ltd.
What's New
About Yui Kee
Hampers
Pfalz, 2015, Cuvee BD 2015 1619 Rot GutWein
Product Code
Contains
Price
PBD33012
1000ml
$300.00
New arrival special offer: buy any 11 bottles of wine would receive one extra bottle; the lowest value bottles free of charge; mixed case welcome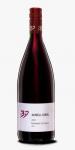 | | |
| --- | --- |
| Type | Red |
| Style | trocken (dry) |
| Grape | |
| Vintage | 2015 |
| Year bottled | 2017 |
| Rating | QbA |
| Wine maker | Weingut Borell Diehl, Hainfeld, Germany |
| Vineyard | Pfalz |
| Country | Germany (Deutschland) |
| Alcohol | 12.5% |
| Total acid | 4.1 g/l |
| Residual sugar | 5.4 g/l |
The history of this winery can be tracy back to the year of 1619. Since then making classic Palatine Cuvee Village table red wine become main goal to the family from generation to generations,
They are easy to drink, great for any occasions; for a small table of a couple, beside this a one litre bottle is easy & great bargain for a big group. A typical Palatino(Surrounding area of Hainfeld) bottle size.
Lets imagine; in a hot summer day; temperature is coming down in the late afternoon, people like to come out from their house, meet the others and have a cool drink in one of the local wine bar which usually set up right next to vineyards with great a view. Quite often they like to open a bottle of this size, sometime they mix the wine with water and some ice in the glass or to share with friends or taking the unfinished bottle to the restaurant or home, it is very popular in the region, a happy life style.
Gallery