Pfalz, 2017, Kerner 12.0% QbA BD 2017 Kerner
Product Code
Contains
Price
PBD07011
1l
$300.00
Cash and Carry: $230.00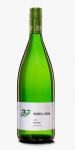 | | |
| --- | --- |
| Type | White |
| Style | halbtrocken (semi-dry) |
| Grape | |
| Vintage | 2017 |
| Year bottled | 2018 |
| Rating | QbA |
| Wine maker | Weingut Borell Diehl, Hainfeld, Germany |
| Region | Pfalz |
| Country | Germany (Deutschland) |
| Alcohol | 12% |
| Total acid | 6.9 g/l |
| Residual sugar | 14 g/l |
A Sweden grape variety out of the 19th-century named after Justinus Kerner, is a crossing of the red variety of Trollinger with the white variety of Riesling. It is tend to early ripe.
This is a light wine with a light golden colour, non-complicated minerality with a touch of flavour of yellow fruits; peach & mango. Open a bottle of this wine for a delightful evening with a circle of people.
Go well with a light dishes & may be a touch of spicy.
From my experience; even one litre bottle with the screw cap, this wine would still surprise you after a few years; The aroma and the responses from palate were stable when a bottle of this wine opened and tested four years later.
Horace Cheung, 2018.07.18
Gallery