Edesheimer Forst, 2010, Riesling 12.0% Spätlese Riesling
Product Code
Contains
Price
PBD02211
0.75l
$680.00
Cash and Carry: $480.00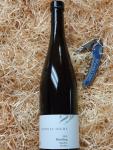 | | |
| --- | --- |
| Type | White |
| Style | trocken (dry) |
| Grape | |
| Soil | |
| Vintage | 2010 |
| Year bottled | 2011 |
| Rating | Spätlese |
| Wine maker | Weingut Borell Diehl, Hainfeld, Germany |
| Vineyard | Edesheimer Forst |
| Area | Pfalz |
| Country | Germany (Deutschland) |
| Alcohol | 12% |
| Total acid | 7.9 g/l |
| Residual sugar | 8.9 g/l |
Color in Golden lemon, you would notice first a rich aroma of earth and concentrated fruit, delicate bouquet of peach with a hint of melon. This wine is balance beautifully by the acidity; let you have a mouthful of water ever sip.
Great after taste, One time; after a wine tasting of this wine; I left my empty wine glass open for about 30 to 45 minutes, my wine glass still remain with rich mixed aroma of honey, almonds & sweet fruits.
This is a top wine from the finest Riesling location of our winery.
The aroma and the responses from palate were stable and matched to the tasting note recorded as before in 2013 when a bottle of this wine opened and tested at the end of May 2016. Rich golden color and bouquet, long after taste.
Gallery