Mt. Calmont, Edigar-Eller, 2016, Riesling 9.0% QbA Wajos 2016 Riesling Grauschiefer
Product Code
Contains
Price
M02051_6
0.75l
$350.00
Cash and Carry: $240.00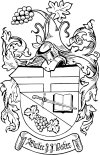 | | |
| --- | --- |
| Type | White |
| Style | lieblich (mild) |
| Grape | |
| Soil | |
| Vintage | 2016 |
| Year bottled | 2017 |
| Rating | QbA |
| Wine maker | Walter J. Oster |
| Vineyard | Mt. Calmont, Edigar-Eller |
| Area | Mosel |
| Country | Germany (Deutschland) |
| Alcohol | 9% |
| Total acid | 8.2 g/l |
| Residual sugar | 65.1 g/l |
"Cuvée aus den besten Steillagen der Calmont Region" Cuvée from the best steep slopes of the Calmont region in English, where has the steepest Riesling Vineyards on the northern hemisphere.
As you can view on this page; some of these photos I took during my visits to family Oster in Ediger, which Mt. Calmont is just 5 minutes drive from the village. The lower section of a beautiful & peaceful Moselle River run along side with the foothill. Riesling planted here are mostly benefited, they are:
Morning mist as main source of irrigation,
enough sun shine in the day time,
Protect from cold with warm trapped by the slate and release at night,
Well drainage soil on the steep slops.
Grauschiefer; Grey slate in German. As you may know that Riesling is an intense and aromatic white wine variety that is the leading grape of its native homeland Germany.
This varietals is exceptionally sensitive to its terroir, it is highly prized for conveying a sense of place in its wines. Because of its naturally high acidity allowed the wine to age gracefully for decades.
Large spectrum of citrus flavors and Riesling is regarded as one of the finest white wines in the world. A finely made Riesling do not necessarily carry the strong aroma of Kerosene.
This bottle of 2016 Riesling is an edition quality range from Wajos collection, only for good year and perfected wine making.
Horace Cheung, 2018.08.14
One of the selected wine by the restaurant Sueno, Wan Chai, participant of Asparagus Riesling promotion 2019.
2015 Riesling, Neefer Frauenberg, QbA., Wajos, Halbtrocken edelsüß Were the second bottle selected for the same promotion.
Gallery