Neefer Frauenberg, 2015, Riesling 13.0% QbA Wajos 2015 Riesling Neefer Frauenberg
Product Code
Contains
Price
MWJ02071
0.75l
$500.00
Cash and Carry: $420.00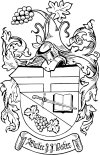 | | |
| --- | --- |
| Type | White |
| Style | feinherb (semi-dry) |
| Grape | |
| Soil | |
| Vintage | 2015 |
| Year bottled | 2016 |
| Rating | QbA |
| Wine maker | Walter J. Oster |
| Vineyard | Neefer Frauenberg |
| Area | Lower Mosel |
| Region | Mosel |
| Country | Germany (Deutschland) |
| Alcohol | 13% |
| Total acid | 6.2 g/l |
| Residual sugar | 10.7 g/l |
This Riesling is special hand-picked selection out of the best parts of the Neefer Frauenberg found their way into this wine. Just enough sweetness to offer a well balanced exotic fruit flavors,
You can enjoy it now or keep it at least for a few more years.
A classical Riesling with a mineralic nose and steely palate are richly textured, some tropical fruits; pineapple, lemony nose and green apple accompanied by a subtle acidity allow any Asian food to go with this young wine. This bone dry 2015 Riesling should finished within the next ten years.
Mr. Walter Oster the wine maker, He has monorail tracks in all his vineyards here to work on the site effectively. In addition to Riesling vines, Walter also plant peach and fig trees.
Horace Cheung, 2018.08.14
Classification and Awards
Gallery