Pfalz, 2017, WeisserBurgunder 11.7% QbA BD 2017 Weißer Burgunder
Product Code
Contains
Price
PBD12011
0.75l
$300.00
Cash and Carry: $240.00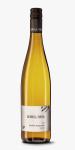 | | |
| --- | --- |
| Type | White |
| Style | trocken (dry) |
| Grape | |
| Vintage | 2017 |
| Year bottled | 2018 |
| Rating | QbA |
| Wine maker | Weingut Borell Diehl, Hainfeld, Germany |
| Region | Pfalz |
| Country | Germany (Deutschland) |
| Alcohol | 11.7% |
| Total acid | 6.3 g/l |
| Residual sugar | 10.9 g/l |
Our 2017 Weissburgunder is fragrant, classic Pinot Blanc. Strong presence on the palate. This creamy Weissburgunder is a great food companion that impressively proves that our Bödens soil is ideally suited for this magnificent grape variety.
Weisser Burgunder (Pinot blanc)is part of the burgunder family and close realted to Pinot noir (in Germany Spätburgunder) and Pinot Gris. (Pinot blanc) A elegant Weissburgunder wines with their refreshing acidity and fine fruitiness, are excellent dinner partners.
His character is distinct in flavour with a picant note of green apples and modered acidity, it's a great summer wine.
Horace Cheung, 2018.07.19
Gallery