Neefer Frauenberg, 2015, Riesling 10.0% QbA Wajos 2015 Riesling Halbtrocken edelsüß
Product Code
Contains
Price
M02031_5
0.75l
$500.00
Cash and Carry: $420.00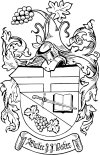 | | |
| --- | --- |
| Type | White |
| Style | süss (sweet) |
| Grape | |
| Soil | |
| Vintage | 2015 |
| Year bottled | 2016 |
| Rating | QbA |
| Wine maker | Walter J. Oster |
| Vineyard | Neefer Frauenberg |
| Area | Lower Mosel |
| Region | Mosel |
| Country | Germany (Deutschland) |
| Alcohol | 10% |
| Total acid | 6.7 g/l |
| Residual sugar | 75.2 g/l |
This Riesling is special hand-picked selection out of the best parts of the Neefer Frauenberg(麗花仕女峯) found their way into this wine.
A premium quality, "edelsüß" nobele Sweet Riesling with a good amount of residual sugar gives nice texture on the rich palate. Lovely balanced acidity. Some tropical fruits; pineapple, lemony nose and green apple accompanied by a subtle acidity allow any spicy Asian food to go with this young wine.
Worth tucking a few of these away to age. Great deal. This Riesling should finished within the next ten more years.
Mr. Walter Oster the wine maker, He has monorail tracks in all his vineyards here to work on the site effectively. In addition to Riesling vines, Walter also plant peach and fig trees.
Horace Cheung, 2018.08.14
One of the selected wine by the restaurant Sueno, Wan Chai, participant of Asparagus Riesling promotion 2019.
2016 Riesling Grauschiefer, Wajos , Mt. Calmont, Edigar-Eller, QbA, Were the second bottle selected for the same promotion.
Classification and Awards
Gallery