Pfalz, 2017, Müller-Thurgau 12.0% QbA BD 2017 Müller Thurgau
Product Code
Contains
Price
PBD03011
1l
$300.00
Cash and Carry: $230.00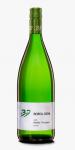 | | |
| --- | --- |
| Type | White |
| Style | trocken (dry) |
| Grape | |
| Vintage | 2017 |
| Year bottled | 2018 |
| Rating | QbA |
| Wine maker | Weingut Borell Diehl, Hainfeld, Germany |
| Region | Pfalz |
| Country | Germany (Deutschland) |
| Alcohol | 12% |
| Total acid | 6.6 g/l |
| Residual sugar | 6.8 g/l |
Muller-Thurgau ; In countries such as Germany and the Austrian called it Rivaner for the wine in dry version.
This 2017 vintage is a quality dry QbA. wine. Display a pale golden-yellow colour. The bouquet offers a Muscat flavour such as a little a tinge of peach sweet, sweet melon and thin vanilla aromatic. there are very little acidity, well balanced, clear, light, delicately and juicy.
Suggest to paring with a sweet and sour pork, serve at 11 ℃ degrees to enjoy.
Horace Cheung, 2018.07.17
Tasting report:
2018-09-08: Serve cold @ 7'C ; light, Clear, clean, fresh with z zing bubbles, Acidic, noticeable earthy mineral release once the wine temperature gone up, dry, and lots of acidity; good for keeping other couple years. great pairing with crabs and seafood, no to curry.
Gallery