De Muller S.A., 2015, Syrah 14.5% Semi-Crianza
Product Code
Contains
Price
CUM44Y12
0.75l
$700.00
Cash and Carry: $650.00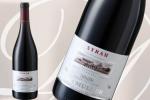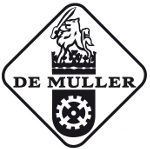 | | |
| --- | --- |
| Type | Red |
| Style | dry |
| Grape | |
| Vintage | 2015 |
| Year bottled | 2016 |
| Rating | Semi-Crianza |
| Wine maker | De Muller S.A. |
| Vineyard | De Muller S.A. |
| Area | Tarragona |
| Region | Catalonia |
| Country | Spain (España) |
| Alcohol | 14.5% |
| Total acid | 5.5 g/l |
| Residual sugar | 1.23 g/l |
- Purple colour with violet hints and crimson tones.
- Intense aroma with persistent nose.
All the exuberant, rich and complex aroma, typical of the grape variety, is traditionally found in an intense, ripe red wine, with a sensual back-ground of black and red berries in good balance with perfumed and spicy notes reminiscent of Vanilla, café and cacao acquired during its shortly ageing in Spanish and Slovak oak.
-Its smooth, rich and silky palate is the result of its voluptuous body from it's high alcohol degree and of its youthfulness.
-Its smooth, rich palate evolves spicy notes of Vanilla and cacao that complemented with delicate aromas of berries are prolonged till the long-lasting post taste of Syrah.
-It's a perfect wine to be taken with vegetables, grilled meat, pasta and delicious with a sea and mountain dish.
Classification and Awards
Gallery