Ediger Elzhofberg, 2011, Riesling 11.5% QbA Wajos 2011 Riesling Urgestein Qba
Product Code
Contains
Price
MWJ02061
0.75l
$450.00
Cash and Carry: $350.00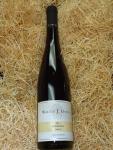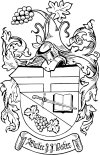 | | |
| --- | --- |
| Type | White |
| Style | halbtrocken (semi-dry) |
| Grape | |
| Soil | |
| Vintage | 2011 |
| Year bottled | 2012 |
| Rating | QbA |
| Wine maker | Walter J. Oster |
| Vineyard | Ediger Elzhofberg |
| Area | Lower Mosel |
| Region | Mosel |
| Country | Germany (Deutschland) |
| Alcohol | 11.5% |
| Total acid | 6.9 g/l |
| Residual sugar | 17.5 g/l |
Urgestein is one of our new brands!
Urgestein stands for the age of soil. We chose this name as one of our wine brands.
In total we have 3 different Brands:
Devon: or dry Riesling wines from our steepest vineyards
Urgestein: for feinherb Riesling wines from our steepest vineyards
Grauschiefer:for sweet Riesling wines from our steepest vineyards
Urgestein is a Cuvee; combination of the vineyards, Ediger Elzhofberg and Ellerer Pfirsichgarten
The 'Urgesteins Riesling' is originating mainly from vineyards at Heiligenstein and Gaisberg, south of Karlsruhe (further south from Heidelberg).
This could be a young & light wine. This wine is QbA. but it is closely equivalent to Spätlese. Peppery, pungent, tactile sense mineral impingement, albeit in the context of a slightly angular as well as invigorating palate impression. Fresh lime, nut oils, salt, and iodine make for a delightfully savory and mouth watery persistent finish, with fruit pits and pips reinforcing an already piquant penetration. It would be nice to find more of a fruit and floral dimension emerging, but this wine will certainly entertain you – indeed, wake you up – over the next several years. Taste: apple, pear, peach, apricot, and honey
Nose can pick up the smell of petrol, which is very typical to Riesling, flint, rose petal, violet, orange peel, apple, pear, and peach
The aroma and the responses from palate were fluctuate and sign of aging , when a bottle of this wine opened and tested at the end of May 2016.
Gallery