Pfalz, 2017, Riesling 12.0% QbA BD 2017 Riesling
Product Code
Contains
Price
PBD020T1
1l
$300.00
Cash and Carry: $230.00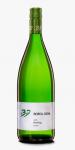 | | |
| --- | --- |
| Type | White |
| Style | trocken (dry) |
| Grape | |
| Vintage | 2017 |
| Year bottled | 2018 |
| Rating | QbA |
| Wine maker | Weingut Borell Diehl, Hainfeld, Germany |
| Region | Pfalz |
| Country | Germany (Deutschland) |
| Alcohol | 12% |
| Total acid | 8.3 g/l |
| Residual sugar | 7.8 g/l |
This is a one litre bottle, a typical Palatino(Surrounding area of Hainfeld) bottle size.
Lets imagine; in a hot summer day; temperature is coming down in the late afternoon, people like to come out from their house, meet the others and have a cool drink in one of the local wine bar which usually set up right next to vineyards with great a view. Quite often they like to open a bottle of this size, sometime they mix the wine with water and some ice in the glass or to share with friends or taking the unfinished bottle to the restaurant or home, it is very popular in the region, a happy life style.
On the front label you may find a German word "Trocken", signify the style of the wine as a dry wine, that means the alcohol content has reached to 12% and the residual sugar level is relatively lower. A touch of minerality flavor, elegant wine with touch of golden apple fruit and mandarin aroma, in fascinating lemon yellow,
Since this is a low acid wine, therefore the residual sugar is just 7 g / Litre , not a complex wine, very presence to drink during summer time. Great to pair with tapas or snacks or sipping it while go over an book.
Horace Cheung, 2018.07.17
Gallery