Schweicher Annaberg, 2006, Riesling 7.5% BA Wajos 2006 Riesling BA
Product Code
Contains
Price
MWJ02421
0.375l
$2760.00
Cash and Carry: $2450.00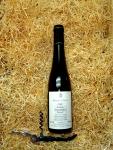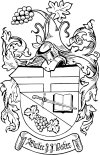 | | |
| --- | --- |
| Type | White |
| Style | dessert sweet |
| Grape | |
| Vintage | 2006 |
| Year bottled | 2007 |
| Rating | BA |
| Wine maker | Walter J. Oster |
| Vineyard | Schweicher Annaberg |
| Area | Mosel |
| Country | Germany (Deutschland) |
| Alcohol | 7.5% |
| Total acid | 7 g/l |
| Residual sugar | 137 g/l |
The Schweicher Annaberg is a vineyard in the town of Schweich on the Mosel wine-growing region. The steep slope layer is confined to the south.
Soil structure: from the profound Rotliegend Wittlicher sink combines with red shale and greywacke.
The Annaberg was in the historical position classification map (Saar and Moselle wine-card for the Region of Trier) by the Royal Prussian land-tax inspector Klotten in 1868 classified as "first class location". Exceptional wine with honey and dried fruit flavors.
Gallery