Pfalz, 2014, Schwarzriesling 13.5% QbA Scherr 2014 Schwarzriesling
Product Code
Contains
Price
PSC20022
0.75l
$400.00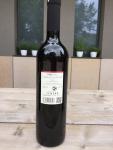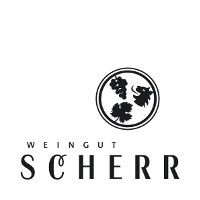 | | |
| --- | --- |
| Type | Red |
| Style | trocken (dry) |
| Grape | |
| Soil | |
| Vintage | 2014 |
| Year bottled | 2017 |
| Rating | QbA |
| Wine maker | Scherr |
| Region | Pfalz |
| Country | Germany (Deutschland) |
| Alcohol | 13.5% |
| Total acid | 4.2 g/l |
| Residual sugar | 4.8 g/l |
Last vintage of this Schwarzriesling( Black Riesling but has nothing to do with Riesling) red wine offered to HK was Vintage of 2004. This wine usually rested for 2 years in barrique. Has a wine color of softly red with a slightly touch to brown/cooper due to growing up on clay soil.
This vintage of 2014 Schwarzriesling is a full body wine and Very fruity, elegant, burgundy Style red wines, it´s the tannin structure who gives a bit spiciness on the palate. it is grown on black slate, over 40 years old vines, so the body is more mineral (salty) then creamy. "Matured in a wooden barrel", very fine flavor of berries, blueberries, blackberries, with a touch of toasty soft smokey taste (fermented with stems!), tobacco and vanilla. Good to drink for the next 5 years or more!
Suggest to match with braised meat, pork and potato dishes, strong cheeses like parmigiano, pasta with spice source and smoked dishes; roast beef, chicken .
Past Tasting notes :
2018.08.21:
Bottle maturing is required for this wine. Best drinking period begin in 2019 for at least 10 more years I predicted. it is concluded base on the wine is rich in acidity(not high; 4.8 g/l), which is normal for red wines) at first upon the opening without breathing, but the acidity beginning reduce after a while. Instead of clay red or braze like in the previous vintage; this time the wine color is light ruby red, fruity and powerful.
Gallery