Mosel, 2006, Riesling 9.0% Eiswein Wajos 2006 Riesling Eiswein
Product Code
Contains
Price
MWJ02621
0.5l
$3000.00
Cash and Carry: $2800.00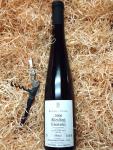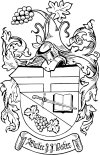 | | |
| --- | --- |
| Type | White |
| Style | dessert sweet |
| Grape | |
| Vintage | 2006 |
| Year bottled | 2007 |
| Rating | Eiswein |
| Wine maker | Walter J. Oster |
| Region | Mosel |
| Country | Germany (Deutschland) |
| Alcohol | 9% |
| Total acid | 8.1 g/l |
| Residual sugar | 165 g/l |
A cornucopia for the exquisite taste, this is another treasure in our collection. This Eiswein is made from grapes that have been left on the vine until winter nighttime temperatures drop well below freezing with a temperature of minimum minus 8° C. (below Zero). Then, in the early hours of the morning the frozen grapes, not affected by Botrytis, are hand picked harvested and crushed, resulting in a super sweet must that is then fermented.
This vintage caused in frozen condition, Important is a cold night and that in the time between November and January. These conditions in Mosel area is getting rare and the wine is a specialty and not available every year.
This one is still young, but already with an incredibly rich, sweet nose of lime and some spiciness. A full textured sweet wine that's perfect for sipping on it own. The palate is syrupy sweet with a spicy edge. Good acidity provides balance.
Go with cakes and dessert and some Chinese sweets dishes. Chinese Classical Ice-Moon Cake"
Gallery