Neefer Frauenberg, 2010, Riesling 11.0% BA Wajos 2010 Riesling BA
Product Code
Contains
Price
MWJ02431
0.375l
$2780.00
Cash and Carry: $2250.00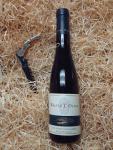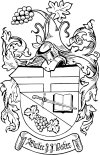 | | |
| --- | --- |
| Type | White |
| Style | dessert sweet |
| Grape | |
| Vintage | 2010 |
| Year bottled | 2011 |
| Rating | BA |
| Wine maker | Walter J. Oster |
| Vineyard | Neefer Frauenberg |
| Area | Lower Mosel |
| Region | Mosel |
| Country | Germany (Deutschland) |
| Alcohol | 11% |
| Total acid | 12.3 g/l |
| Residual sugar | 123 g/l |
Noble sweet, speciality with revitalizing sweetness and acidity and exotic fruit nuances, this is a treasure, fresh, fruity dessert sweet wine with a tangy finish,fruity and harmony wins with a slight sweetness, rich in bouquet, made exceptionally from overripe berries, individually harvest and selected by hand.
Easy to recognize the wonderful flavour of the botrytis- fermentation, which is processing on the grape stock. The German nature is predisposed therefore with cool nights, foggy mornings and sunny days. This is important to receive this fermentation effect on the grape stock before harvest. Contains natural brotytis.
Minimum Oechsle: 120 degrees.
Gallery