Fleminger Bischofskreuz, 2014, Spätburgunder 13.5% QbA BD 2014 Pinot Noir Réserve
Product Code
Contains
Price
PBD170R2
0.75l
$1300.00
Cash and Carry: $1150.00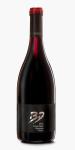 | | |
| --- | --- |
| Type | Red |
| Style | trocken (dry) |
| Grape | |
| Vintage | 2014 |
| Year bottled | 2016 |
| Rating | QbA |
| Wine maker | Weingut Borell Diehl, Hainfeld, Germany |
| Vineyard | Fleminger Bischofskreuz |
| Area | Hainfeld |
| Region | Pfalz |
| Country | Germany (Deutschland) |
| Alcohol | 13.5% |
| Total acid | 5 g/l |
| Residual sugar | 0.4 g/l |
During my visit to the winery in May 2017, found this wine was so interesting & enjoyable at the tasting . So decided to reserve the rest of bottles of this wine available by the winery. I was lucky that I got them all!.
On the label; Instead of Spaetburgunder, it identified itself as Pinot Noir, french name of this varietal; signified its style as a Burgundian wine.
The harvest were finely selected from an old Flemlinger parcels. Very nice wine structure with pleasure on the palate. Very complex aromas in the cool,
It is widely considered that Pinot Noir could produce some of the finest wines in the world, but is a difficult variety to cultivate and transform into wine. Someone said that "God made cabernet sauvignon where as the devil made Spaetburgunder".
This is a classic wine from the beautiful year. It was in Barriques minimum 12 month.
Ripe and soft in tannin, with flavour of prunes and dark cherries, supported from soft wood flavours round off the taste of this red wine. This wine is lighter in wine color than other reds due to less red pigment in its thin skin. Suggest to go with short roasted meats, stewed meat and cheese.
Horace Cheung, 2018.07.25
Tasting reports:
2018-09-13: Wish to introduce a red wine for a wine dinner, so I opened two bottles and tasting them side by side @ 14:39, room temp.
1/ PBD170R2: Pfalz, Fleminger Bischofskreuz, 2014, BD 2014 Pinot Noir Réserve, and
2/ Rheinhessen, Hangen-Weisheim Sommerwende, 2015, Pinot Noir2015, Frey.
BD:
Wine Cork were soft with some wine stain colour which is normal, wine color were traditionally light ruby red and flashing with a light touch of bronze and orange peel color on the rim. Clean, light on wine body but surprisingly very slow dripping of the wine tears. First nose were gentle, smoky, rich of coffee, tobacco, beautiful scenes of oak aroma and lasting for a while. Easy to drink , well balance, this wine is great enjoyment for exercise the sense to the nose and some sweet finish.
Frey 2015:
It may be blended with other varietal as the wine color is much darker compare to MWJ's and BD's or may be due to the soil on the vineyard where the vines growing. Unusually rich in herbal aromas, strong alcohol content,
Gallery