Pfalz, 2017, Grauer Burgunder 13.0% Spätlese Scherr
Product Code
Contains
Price
PSC05231
0.75l
$450.00
Cash and Carry: $360.00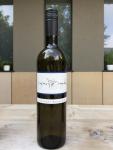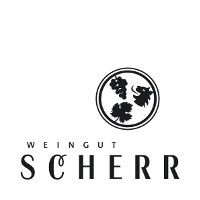 | | |
| --- | --- |
| Type | White |
| Style | trocken (dry) |
| Grape | |
| Soil | |
| Vintage | 2017 |
| Year bottled | 2018 |
| Rating | Spätlese |
| Wine maker | Scherr |
| Region | Pfalz |
| Country | Germany (Deutschland) |
| Alcohol | 13% |
| Total acid | 6.5 g/l |
| Residual sugar | 7.6 g/l |
Vintage 2005 with a figure of "Orpheus" on the front label was the first vintage of this wine imported to HK from Scherr, because of the style of this wine was quite creamy-fruity; ripe apple & pears, once the wine encounter with your body temperature in your mouth; it offers like a touch of nutty oiliness on the palate in result of roundness & softness.
I love this wine too, in one radio interview by RTHK few years ago; One talked about this wine & this varietal. He told the DJ that the best timing to enjoy this wine would be when he was listening to a song name "A Small Town Story (Teresa Teng)" or most of the songs from this excellent female vocalist, her soft & gentle(Sweet) tone complement with this wine a lot.
I hope you would like this 2017 Grauburgunder. A full-bodied, powerful, mouth-filling white wine with a round acidity. Mostly with an alcohol level +/- 13 to 14%. It has an earthy taste, which is characteristically for this grape. Its bouquet hints of fresh butter or a spectrum of fruits.
Grauburgunder is substantial enough to pair with full-flavoured foods, such as seafood, lamb and cheese.
Soil: it grows in the "hainfelder letten" area with a deep loam soil with little rocks of "mussel-cark", which is very good for a full-bodied Pinot. The chalk stones are important for the fresh and fruity flavour. Andreas said it is the best area around Hainfeld.
Wine: the wines are Sometimes matured in oak barrels. The acid level is soft. +/- 5 to 7 g/litre. The flavours of our Grauburgunder hints yellow fruits. Long and creamy finish. Please give this wine a couple of minutes to breath, to wake up. Serving temperature between 10 to 12°C. (not too cold!)
Style and vintage: the Grauburgunder is the white flagship wine of Scherr. It embodies all the characteristic of this region around Hainfeld. It fits very good to local food and other food styles. Our style is able to escort and high-level menu with meat and spicy parts.
The 2005 vintage was a heavy vintage with a dominant character. 93 of 100 points.
The 2006 vintage was not that heavy than 05 but more elegant. The fruit was bit more fine. Ranking: 90 of 100 points.
The 2007 vintage was an outstanding wine. It is a combination of the volume of 2003 (absolutely max.) the dominance of 2005 and the fruitiness of 2006. Ranking 98 of 100. from 2007 they changed the label series.
2018.07.10
Tasting notes :
2018.08.21:
Bottle maturing is required for this wine. Best drinking period begin in 2019 for at least 5 more years I predicted. it is concluded base on the wine is rich in acidity at first at the opening withOUT breathing, but the sourness reduce dramatically after a while. The wine color is light with straw yellow. The wine body presented less creaminess(roundness) than I expected when compare it to the previous imported 2005 vintage.
Gallery