Neefer Rosenberg, 2008, Riesling 7.5% Auslese Wajos 2008 Riesling Auslese
Product Code
Contains
Price
MWJ02341
0.75l
$1880.00
Cash and Carry: $1750.00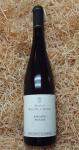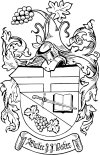 | | |
| --- | --- |
| Type | White |
| Style | süss (sweet) |
| Grape | |
| Vintage | 2008 |
| Year bottled | 2009 |
| Rating | Auslese |
| Wine maker | Walter J. Oster |
| Vineyard | Neefer Rosenberg |
| Area | Lower Mosel |
| Region | Mosel |
| Country | Germany (Deutschland) |
| Alcohol | 7.5% |
| Total acid | 6.8 g/l |
| Residual sugar | 65 g/l |
This is a bottle of German Auslese wine, which mean it has to be a noble wines with an attribute of harmony, rich in bouquet, hand selected and ripe grapes. Such a symphony of noble sweetness with slight acidity, expressive nose shows peach and passion fruit richness. Good residual sugar gives nice texture on the rich palate. Balanced with lovely acidity.
Fully reflects the hillside cultivated, Riesling a full textured sweet wine and worth tucking a few of these away to age. Great deal.
Appetizers such as the top foie gras, caviar, simple, such as Indian curry (small packs), sour, such as blue cheese. In addition to spicy Sichuan, North India, Thailand, the majority are with each other, and my favorite Smoked Duck.
Gallery