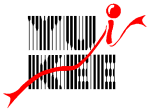 Yui Kee Co. Ltd.
What's New
About Yui Kee
Hampers
Pfalz, 2016, Dornfelder BD 2016 Dornfelder
Product Code
Contains
Price
PBD13012
0.75l
$350.00
New arrival special offer: buy any 11 bottles of wine would receive one extra bottle; the lowest value bottles free of charge; mixed case welcome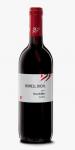 | | |
| --- | --- |
| Type | Red |
| Style | trocken (dry) |
| Grape | |
| Vintage | 2016 |
| Year bottled | 2017 |
| Rating | QbA |
| Wine maker | Weingut Borell Diehl, Hainfeld, Germany |
| Vineyard | Pfalz |
| Country | Germany (Deutschland) |
| Alcohol | 12.9% |
| Total acid | 4.5 g/l |
| Residual sugar | 6.7 g/l |
Dornfelder is the third most grown varietal in Germany and is one of the best-known red wines to represent the country.
This wine is full-bodied with plenty of tannin and the colour is in dark red with a touch of purple and violet reflexes under the sun light if you look closely. Full density as well as rich on flavour is the character of this one in the glass and in the mouth. Fine notes of blackberries and a touch of black cherries. Fruity, fine spicy; sometime with a hint of mint taste (light spearmint),
Shall be lightly cooled down to 8-10'C in summer to start & let it air for about half an hour. It matches well with Pizza, pasta, Lamb, dark meat, venison meat, pasta…etc. or drink it alone. On the other hand; It would be a bad idea to have this or any red wine to go with Cantonese steamed fish.
Horace Cheung, 2018.07.20
Gallery