Alentejano VR, 2007 15.0% Joaquim Madeira Cuvee, JM14葡, 2007 魔鬼之釀
Product Code
Contains
Price
ACS33S12
0.75l
$3800.00
Cash and Carry: $3500.00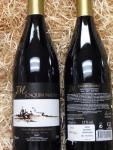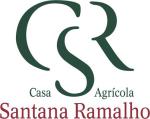 | | |
| --- | --- |
| Type | Red |
| Style | dry |
| Vintage | 2007 |
| Year bottled | 2011 |
| Wine maker | Casa Agrícola Santana Ramalho |
| Region | Alentejano VR |
| Country | Portugal (República Portuguesa) |
| Alcohol | 15% |
| Total acid | 6.8 g/l |
| Residual sugar | 4.4 g/l |
Is this wine another act of god or was it the dream of the devil?
First at all, the huge amount of varietals is crazy; this wine is a cuvee of FOURTEEN; Eleven were native, they are 01/ Aragonez, 02/ Trincadeira, 03/ Alicante Bouschet, 04/ Alfrocheiro, 05/ Touriga Nacional, 06/ Tinta Caiada, 07/ Castelao Alfrocheiro, 08/ Cabernet Sauvignon, 09/ Carignan, 10/Grenache, 11/ Grand-Noir, 12/ Pinot noir, 13/ Moreto and 14/ Crato.
Secondly, the type of barrel oaks that this wine incubated in. Thirdly, the length of maturation; it took totally Fifteen months in Portuguese oak.
Year 2004 was the virgin vintage. Complex, mixture of jammy fruit, raisins, ripe wild berries, scents of Portuguese oak in the nose; very soft, fruity, good balance in the mouth; the raisins and jams in perfect harmony with the toast; a peculiar flavor that remains in the long, persistent finish, together with an excellent acidity.
Nice black, white & gold label design.
So far three vintages 2004, 2007 and 2011 were successfully made. They are absolutely a collectible item.
This wine would be great to enjoy it alone to experience its complexity or Stewed Pork meats (pork knuckles) served in a wine-based sauce with fried potatoes, Suckling pigs, bake duck rice, ribs and bake Chinese duck liver sausage.
A small stock for 2007 & 2011 still available. Do get one before they sold out again.
Horace Cheung, updated on 2020.02.18. First written in 2016,
Gallery