Alentejano VR, 2011, Cuvee 13.5% Abadessa 3 grapes
Product Code
Contains
Price
ABD33M12
0.75l
$150.00
Cash and Carry: $100.00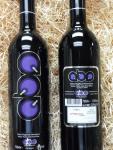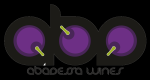 | | |
| --- | --- |
| Type | Red |
| Style | dry |
| Grape | |
| Vintage | 2011 |
| Year bottled | 2012 |
| Wine maker | Vinhos Abadessa |
| Region | Alentejano VR |
| Country | Portugal (República Portuguesa) |
| Alcohol | 13.5% |
| Total acid | 5.5 g/l |
| Residual sugar | 2.8 g/l |
This wine was bottled in October 2012; One year after harvested and is a cuvee of four native Portuguese varietals : 01/ Aragonez, 02/ Trincadeira, 05/ Touriga Nacional & 07/ Castelao Alfrocheiro. Then it gone though a 12 months bottle maturation before release.
This is an unfiltered wine ; In result, of course some sediments (wine mud) may occur at the bottom of the bottle, to me this is a sign of winemaker's confident. It has dark ruby red color and is very fruity, fresh and young in the nose and in the mouth; a pleasant acidity and some length of finish. An everyday wine. Richer aromatic after 2020.
Good match with light snacks or dishes with light spices taste. Stewed Pork meats (pork knuckles) served in a wine-based sauce with fried potatoes, blood rice, or salad. Roasted dishes like fishes with sea salts as well as other seafood, Suckling pigs, bake duck rice, ribs, all kind of sausages.
Horace Cheung, updated on 2020.02.14. First written in 2011
Gallery