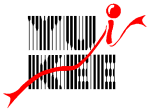 Yui Kee Co. Ltd.
South Pfalz, description & characters of our whitewine grape varieties
Composer : Wilhelm Lueckenotte, Hainfeld/Pfalz July 2004
a variety out of the white-burgundy family. The Chardonnay is the most popular white wine grape worldwide, outgoing from France. The wine character is fruity, flagrant, in combination with a delicate acid note. A great wine!
a very pretentious grape with a seductive scent of roses. A heavily and strong changing output yearly. This wine has a fine, very aromatic and perfumed bouquet like rosefragrance.
Gewürztraminer is named after the Tyrolian village of Tramin.
"Gewürz" literally means "spice". Gewürztraminer wines are rare specialities, not least because yields are variable and never high.
this is a gray grape mutation out of the bourgondy family.
Known in Italy as Pinot grigio, in France as Pinot Gris.
In Germany is a synonymous version of this grape "Ruländer", called after a merchant from Speyer named Johann Ruland. Ruländer denotes the richer, full-bodied, more fragant and sweeter-style wine made from this grape.
Regardless of the name, it is a powerfull, mouth-filling white wine with a relatively round acidity. Its bouquet hints of fresh butter or nuts or a spectrum of fruits. Grauburgunder is substancial enough to pair with a full-flavoured foods, a seafood, lamb and cheese.
is a hybrid of the grape´s Gutedel and Courtiller musqué, (created in 1927). Sensitive for dryness and winter coldness. Very rich in bouquet. A wine with a modest muscat note in combination with a fine fruity acid.
a hyprid between the grapes of Trollinger and Riesling, early ripe. A Swabian grape variety out of the 19th-century named after Justinus Kerner, is a crossing of the red variety of Trollinger with the white variety of Riesling.
With a fresh character near the Riesling, in combination with a nut flavor muscataroma, harmonic and fruity, distinct acid.
a hybrid from Sylvaner and Weisser Burgunder (Pinot Blanc).
Created in 1933 by Mr. Peter Morio, Landau. This wine contains a defined note of muscat bouquet.
a hybrid from Riesling and Sylvaner, created 1882 from Prof. Dr. Müller , Thurgau/ Switzerland.
The character of this wine is a fine muscat flavour in combination with a mild, ripe acid.
The dry version of Müller-Thurgau. In general the wine is flowery, with a light muscat tone and a light acidity. A wine for every day and fits to a good dinner.
one of the oldest grapes at all. The strongness of this wine is light, racy character with a strong but fine muscatbouquet.
a Hybrid from Müller-Thurgau and Siegerrebe (created 1948 by Mr. Hans Breider), very early ripe, with a good aroma. The late ripe type create a high class wine contains high extract in combination with a fine peach-muscat bouquet. The present name "Ortega" is in honour of the Spanish philosoph, writer and winelover Mr. José Ortega y Gasset.
the most famoust german whitewine grape, first mentioned in 1435. With this grape is Germany in competition for the worlds most popular whitewine, the Chardonnay. Riesling supplies wines with great elegance, complexity and wonderfull flagrancy, fruity flavour together with a distinct acid. Different to oversee Riesling with a similar name and a totally different character compare with our Rieslingwine.
a Hybrid from of Sylvaner and Riesling, created 1916 and called in honour to the cultivator of Mr. Georg Scheu. This grape was very popular in past time and is loosing presently on importance, rich on flavour. A dry Scheurebe wine is a delicious sipping wine for an evening. These are long-lived wines that develop aromas redolent of peaches or roses as they mature, a bouquet of black- currant and a spicy undertone.
in ancient time the most and widly planted grape in Germany and here in the Pfalz. The basic of this grape is wild. The deep character of this wine has a fine fruity acidity. A full-bodied powerfull whitewine, fairly neutral in bouquet and flavour.
A traditional variety, still `en vogue.´
is part of the burgunder family and close realted to Pinot noir (in Germany Spätburgunder) and Pinot Gris. (Pinot blanc) A elegant Weissburgunder wines with their refreshing acidity and fine fruitiness, are excellent dinner partners.
His character is distinct in flavour with a picant note of green apples and modered acidity, it's a great summer wine.