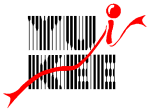 Yui Kee Co. Ltd.
Our Red Wine grapes
Composer : Wilhelm Lueckenotte, Hainfeld/Pfalz July 2004
a Hybrid from Helfenstein- and Heroldgrape, created 1955 by August Herold in the Pfalz and named after the vintner Imanuel Dornfeld. Since 1975 popular in all German wine areas. Supplies a dark red wine, shows sometimes even a blue colour touch, with a prominent and fruity flavour,
Remember on the intense fruitaromas like blackberry and sour cherry. Is bottled and marked young, like a Beaujolais Nouveau, very little effected by tannien extract. Roundabout a harmonic wonderfull redwine, if produced under quality conditions! A deep red tempation, served slightly chilled, is a great and popular wine in Germany.
Typical and traditional grape of the Pfalz. His character is tender, good drinkable, light and mild , low on acid.
New cultivated in 1996, first grape in Germany naturaly resistant against mycosis. The quality and character of this grape is excellent, very intensive in colour, rich in extract and flavour of berries and cherries.
also called "Pinot Noir", and "red Burgundy" a very classic grape and part of the most famoust grape family. Is one of the oldest grape at all, and sourced on wildgrape. It´s the King under the Redwine Grapes, warm and soft in the taste, harmonic with his full flavour with a touch of cherries and Blackberries. Should be drinking young, storage no longer than 5 years,
a mutation of the Spätburgunder-grape, also part of the burgundy-family. Supplies fruity redwines with a flavour of blackberries. Is popular also as rosé wine and great as a summer wine.
one the old type of grapes with sources in Elsass/France. Still very popular in Austria under the name of "Blau-Fränkisch" . Not big volume but a classic wine in upper class, dark in colour, fruity and warm in flavour.
still the best and noble red wine grape. One of the best grape, specially in Bordeaux and also around the world. This grape required warm and exellent locations, very pretentious in selection of clima. The wine is provided with dark colour, fine and flavourfull and fruity. Typical fragrances and flavours of redcurrent berries, blackberries green pepper and prunes.
Hybrid from Dornfelder x Cabernet Sauvignon This wine is a special kind of deaply coloured wine with a full flavoured character, and, cultivated first time in Weinsberg/Germany in 1971. With soft touch of tannien.
Mainly used in France, but now distributed around the world. The name of "Merlot" is adapted from the french word of "Merle". These are small black singing birds and shall advise, that these grapes prefered to be harvest as an "early bird". That means very early.
Merlot wines are fruity, with a rich body, harmonic, and mild, less tannien as Cabernet and younger drinkable.