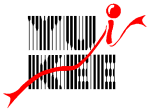 Yui Kee Co. Ltd.
What means "winequality" and how to indicate this
Composer : Wilhelm Lueckenotte, Hainfeld/Pfalz July 2004
It seems very easy to make a distinction of german wine. We distinguish basicly four groups are indicate into six distinctive attribute as so called " Prädikat " (engl.predicate), and means :
We are focused on the last group, the fourth and describe as following the six ´Prädikate` (predicate) . The six Prädikate describing hereby the further gradation in direction of :
kind of grape
level of ripe
harmony
elegance
in steps of highest merit and under strong public supervision and by the way a german speciality. We distinguish this six predicate, from the lowest ranking beginning to the very top, as following :
fine wines made from ripe grapes. Generally the lightest of the Prädikat wines. Oechsle is the scale to measure the natural fruitsugar content in the grape at the time of harvest
Minimum Oechsle: 73-76 degrees
made out of fullripe grapes, late harvest. More deeper in aroma and flavour, full-bodied than Kabinett.
Minimum Oechsle: 85 - 90 degrees.
noble wines with an attribute of harmony, rich in bouquet, hand selected and ripe grapes.
Minimum oechsle: 100 - 110 degrees
fruity and harmony wins with a slight sweetness, rich in bouquet, made exceptionally from overripe berries, individually harvest and selected by hand.
This wine contains freshness, fruit and to recognize the wonderfull flavour of the botrytis-fermentation, which is processing on the grapestock. The german nature is predisposed therefore with cool nights, foggy mornings sunny days. This is important to receive this fermentation effect on the grape stock before harvest. Contains naturale brotytis.
Minimum Oechsle: 120 degrees.
The wines get this predicate because they are made from fermented grapes in the type of raisins. This high class wine is noble sweet, (edelsüss), and like honey and is mostly served as aperitive or also as dessertwine. Contains natural brotytis.
Minimum Oechsle: 150 degrees.
The vintage caused in frozen condition, by hand. Important is a cold night with a temperature of minimum minus 8° C. (below sero) and that in the time between November and January. This are rare conditions in our mild Pfalz area. Sofar is Pfalz ice-wine a rare speciality and not available every year.
Minimum oechsle: 120 degrees.
In general / Drink Advises
So warmer the wether so lighter the wine. Light whitewine are should containing some acid like Riesling, Sylvaner or Weisser Burgunder, are perfect for those evenings.
Other interesting details about German Wine.