St. Laurent
Our wines using this grape variety are listed below.
One the old type of grapes originating in Elsass, France. Still very popular in Austria under the name of "Blau-Fränkisch" . Not big volume but a classic wine in the upper class, dark in colour, fruity and warm in flavour.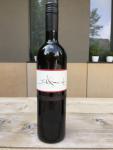 PSC16012
Pfalz, 2015, St. Laurent 13.5% QbA Scherr 2015 Saint Laurent HK$400.00
Cash and Carry
: HK$320.00
Notes:
Delivery

Delivery to HK, KLN or NT is free for orders over HK$3500.
Delivery of orders less than HK$3500 is:

HK HK$60
KLN HK$120
NT HK$180

Please contact us for delivery charges to outlying islands.

Contents

The offer is subject to availability.
All orders will be handled on a first-come-first-served basis, while stocks last.

Ordering

Please allow one week for delivery.