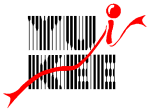 Yui Kee Co. Ltd.
What's New
About Yui Kee
Hampers
Grenache
Our wines using this grape variety are listed below.

In Spain, Grenache is known as Garnacha, one of the most widely planted red wine grape varieties in the world. Requires a long growing season in order to fully ripen. Grenache is often one of the last grapes to be harvest, so needs hot, dry soil that are well drained and warm windy climate making Spain is it's prefect home. It is also a super variety that goes well with any kind of soil. It tends to lack of acid, tannin and color (due to thin skin and lightly pigmented). It is usually blended with other varieties for the added body and sweet fruitiness to a wine without added tannins. Grenache is the dominant variety in many places France to Australia. One reason would be the high sugar levels of Grenache making its based wines capable of substantial alcohol levels often reach to 15% have led to extensive use in fortified wines (coffee and nutty tawny-like notes) . It is also used to make rosé wines in France and Spain. The characteristic notes of Grenache are generally spicy, berry-flavored such as raspberries, strawberries and cream notes; soft on the palate with a relatively high alcohol content, but it needs careful control of yield (35 hl/ha (2 tons/acre)) for best results. When yields are kept in check, Grenache based wines can develop complex and intense notes of black currants, black cherries, black olives, coffee, gingerbread, honey, leather, black pepper, tar, spices and roasted nuts. When yields are increased (35+ hl/ha), more overtly earthy and herbal notes emerge that tend to quickly fade on the palate.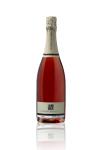 DVU42314
Dominio de la Vega, Cuvee, Grenache 12.0% Cava
Dominio de la Vega
HK$270.00
Cash and Carry
: HK$180.00
Notes:
Delivery

Delivery to HK, KLN or NT is free for orders over HK$3500.
Delivery of orders less than HK$3500 is:

HK HK$60
KLN HK$120
NT HK$180

Please contact us for delivery charges to outlying islands.

Contents

The offer is subject to availability.
All orders will be handled on a first-come-first-served basis, while stocks last.

Ordering

Please allow one week for delivery.
More Information