De Muller S.A., 2011 14.0% Reserva Porpores 2011 Reserva
Product Code
Contains
Price
CUM33R12
0.75l
$900.00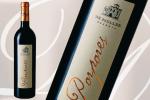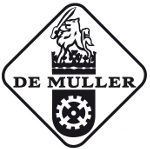 | | |
| --- | --- |
| Type | Red |
| Style | dry |
| Vintage | 2011 |
| Year bottled | 2013 |
| Rating | Reserva |
| Wine maker | De Muller S.A. |
| Vineyard | De Muller S.A. |
| Area | Tarragona |
| Region | Catalonia |
| Country | Spain (España) |
| Alcohol | 14% |
| Total acid | 5.9 g/l |
| Residual sugar | 0.65 g/l |
This is a marvellous coupage of Cabernet Sauvignon, Merlot and Tempranillo, coming from selected vines from our Mas de Valls. "Pórpores" is a typical catalan ""masia"" of the XIV Cent. located in the ancient area of ""Les Pórpores"", in Reus.
It has a magnificent purple colour, with dark red tonalities and crimson reflections. Full and complex in its aromas, here is a wine of a great talent, good balanced and round, with a magnificent elegance and delicacy in its bouquet.
It has a sweet and sensual aroma of red fruit of the woods, blackcurrant, and smooth notes of green pepper appearing just before the majestuous spicy and roasted aroma of cocoa, coffee and vanilla arising from the aging in three oaks from French, Hungarian and Romanian origins.
We are in front of a silky equilibrated and round wine, of an exquisite palate. It reveals to be excellent in mouth, where fructuosity and oak reach a perfect harmony. It has a very long after-taste, in flavours and in retronasal aromas as well ; it represents a real pleasure for the reserve red-wine connoisseurs.
Best dishes for the best friends; red meat cooking, typical preparations such as piglet, old cheese or Iberic delicatessen.
Horace Cheung, updated on 2020.02.20. First written in 2016,
Gallery